I shot some photos of John Russo at Carmel Valley Ranch in Carmel Valley, Calif. for a story for the Monterey County Herald.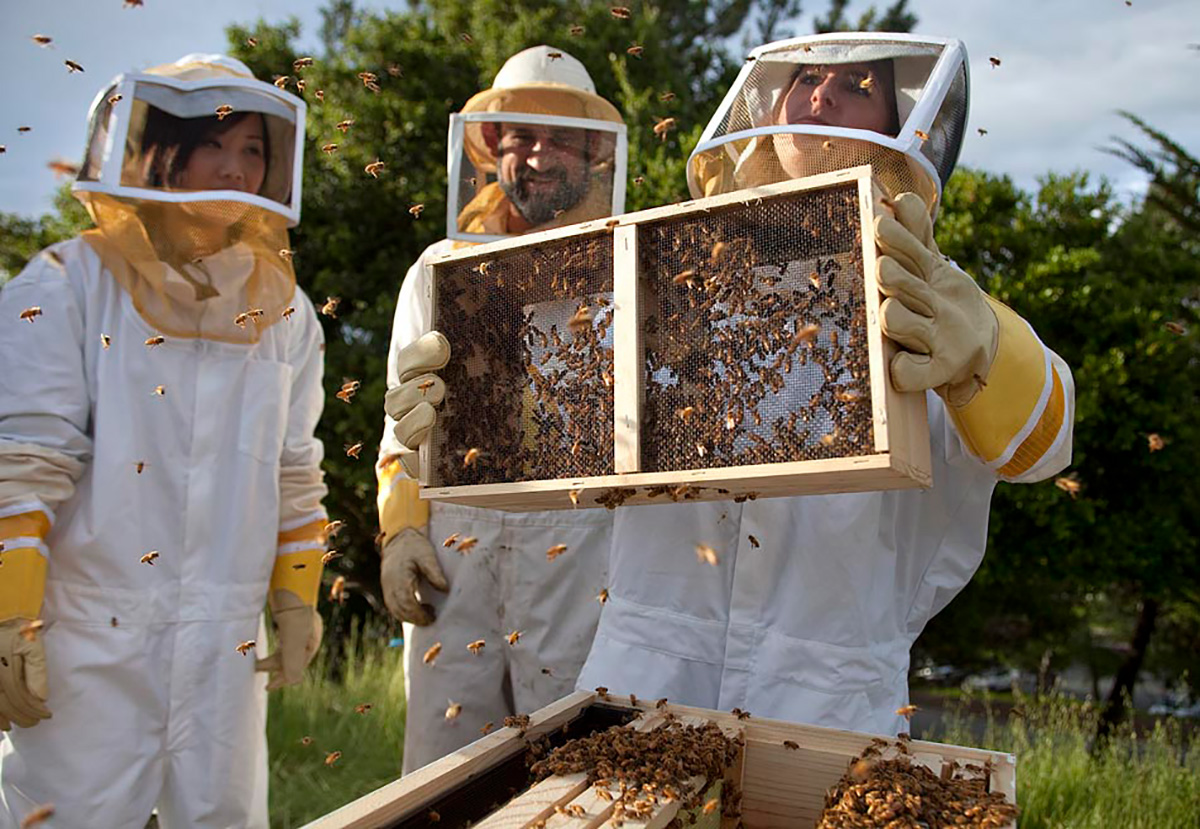 Russo, a professional bee keeper is sharing his sweet and sticky craft with visitors to the golf resort.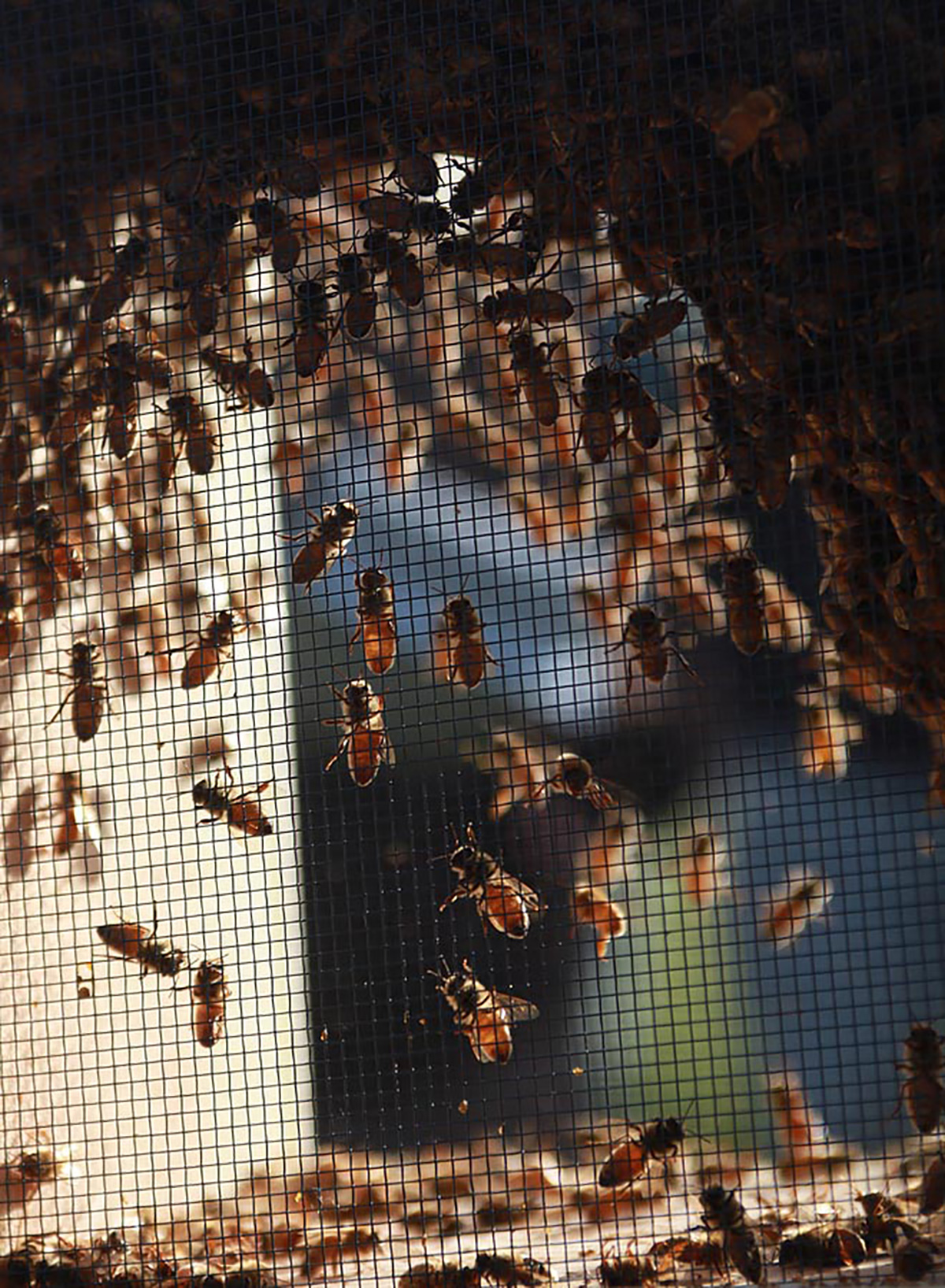 I was able to suit up in a bee keeper outfit and get right in the thick of it so to speak.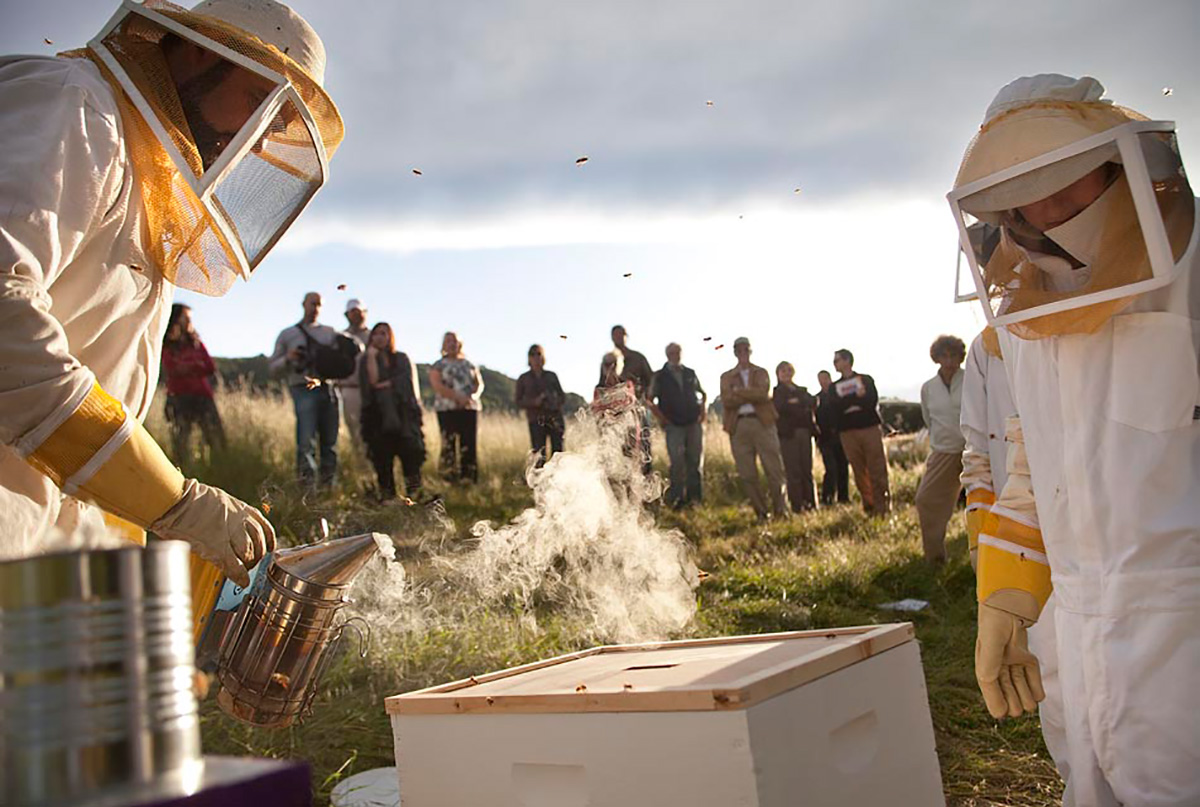 John uses a smoker to sedate his bees as he puts the lid on a hive.
For me this was a sweet assignment as It's always fun shooting photos of people doing what they love.