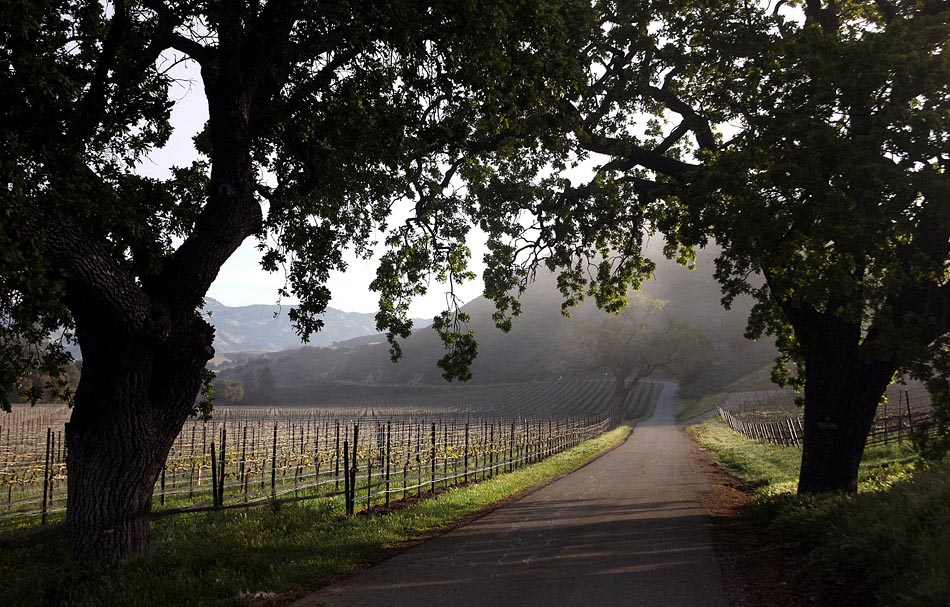 This image is featured in a photo show in King City that includes some of my images taken at vineyards and wineries. The opening is this Friday April 16th, 2010 at 7PM.
The gallery is Sol Treasures in King City. http://www.soltreasures.com/
That is about an hour south of Salinas on Highway 101. They have a new show each month and I have six huge prints in a show of photography and quilts from Monterey County artists.
In a past life I worked at two crushes at wineries where I did everything from picking grapes to sampling the fruits of the labor. The hours are long, the people are cool, the work has its rewards, and the scenery is (of course) beautiful.