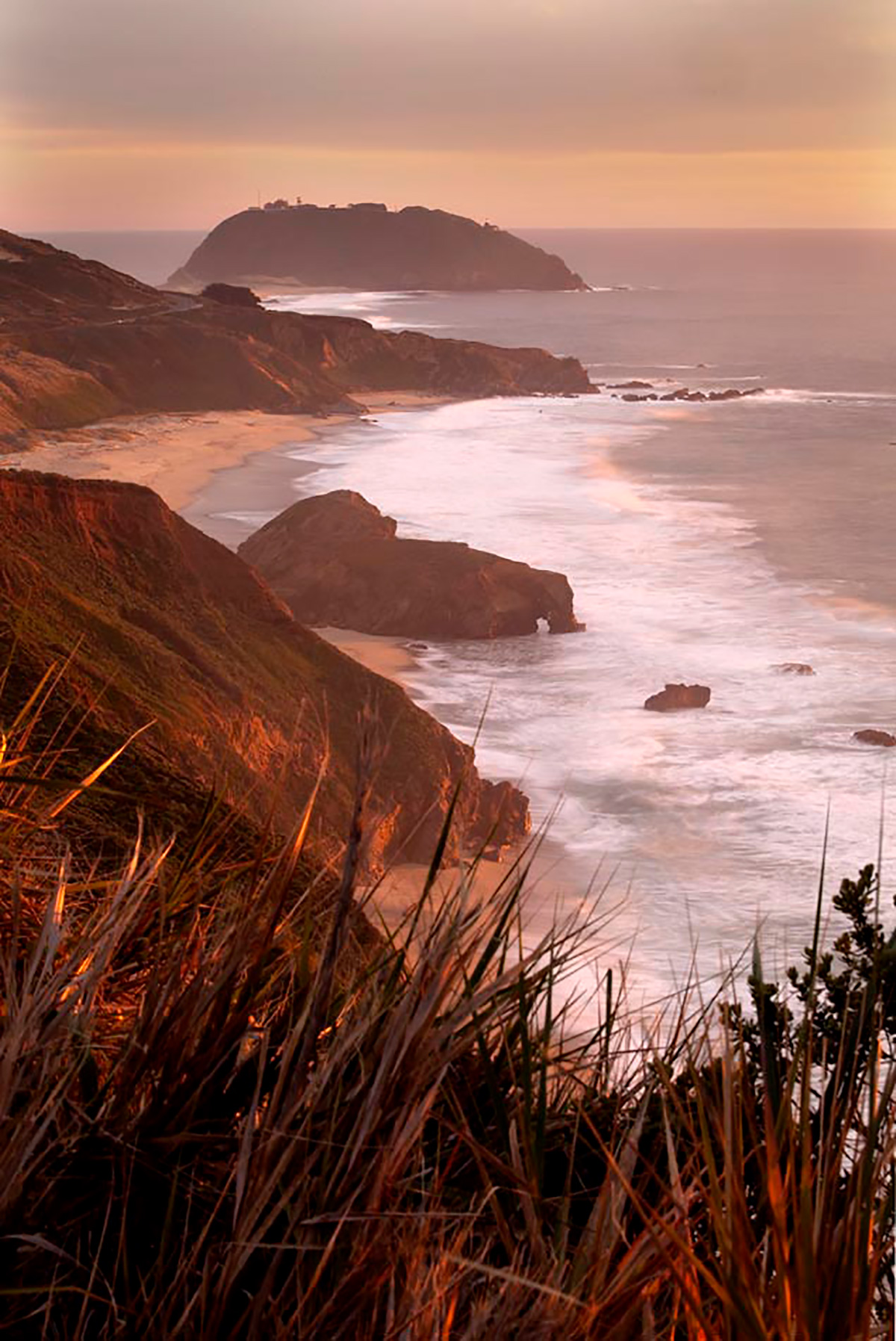 I headed down the coast to one of my favorite parts of the world and once again I was stunned by the beauty.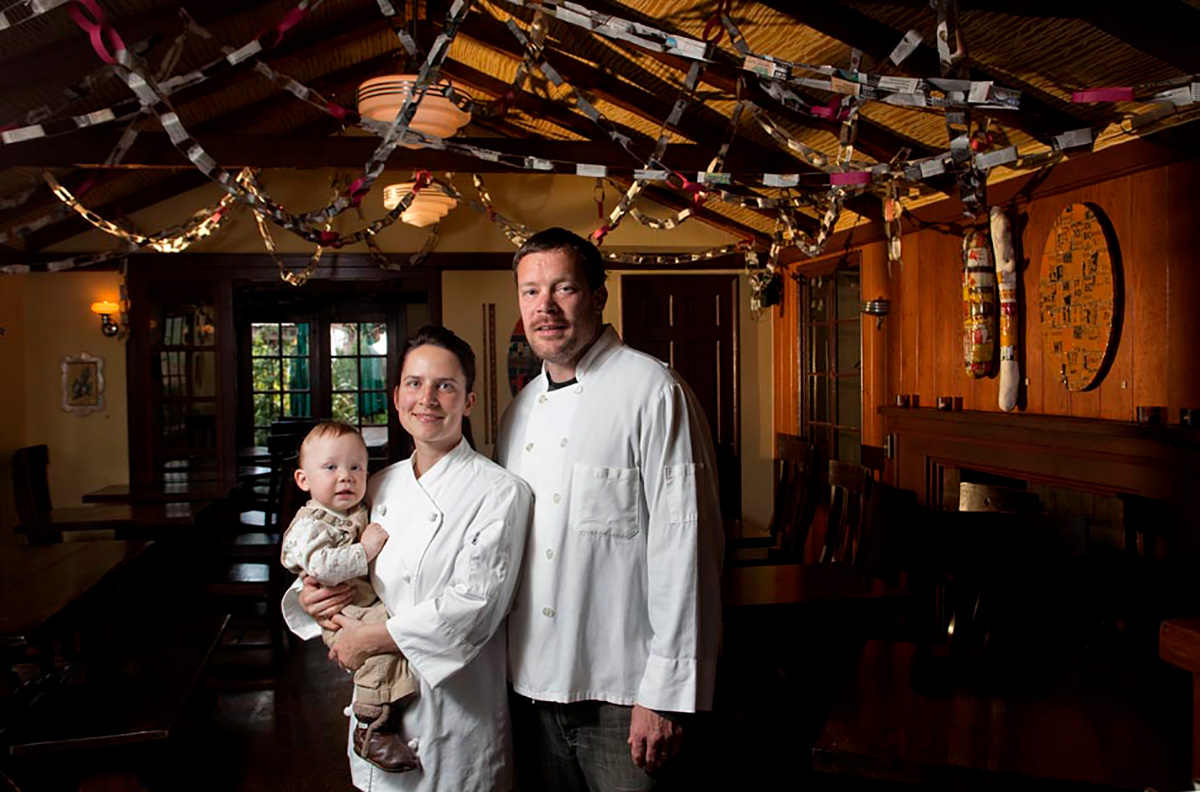 I visited the good people at the Big Sur Bakery and Restaurant. I made a portrait of baker Michelle Wojtowicz and her husband chef Philip Wojtowicz with their son Henry, 1 year.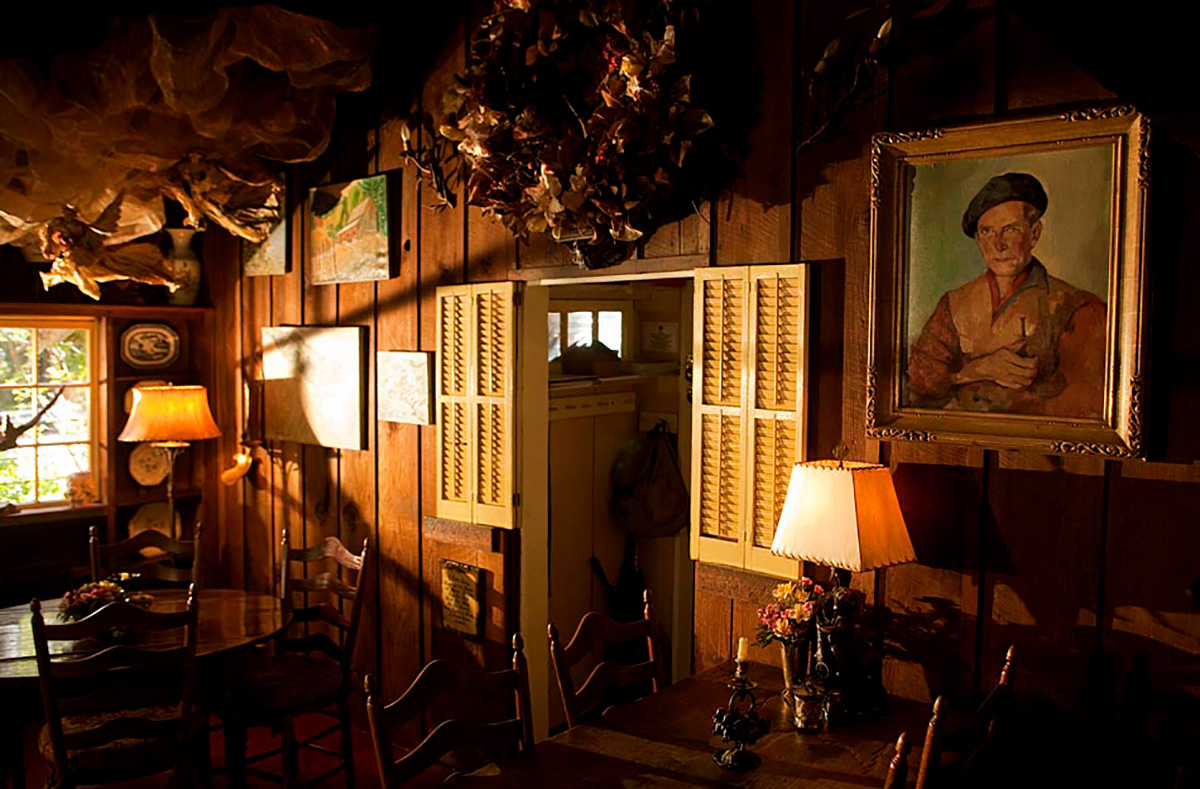 I shot a photo of the interior of the restaurant at Deetjens Big Sur Inn. A painting of Grandpa Deetjens hangs on the wall in the fire place room. For this photo I worked with my lights to create a sunset in the middle of day to give a feeling of warmth to the rustic room.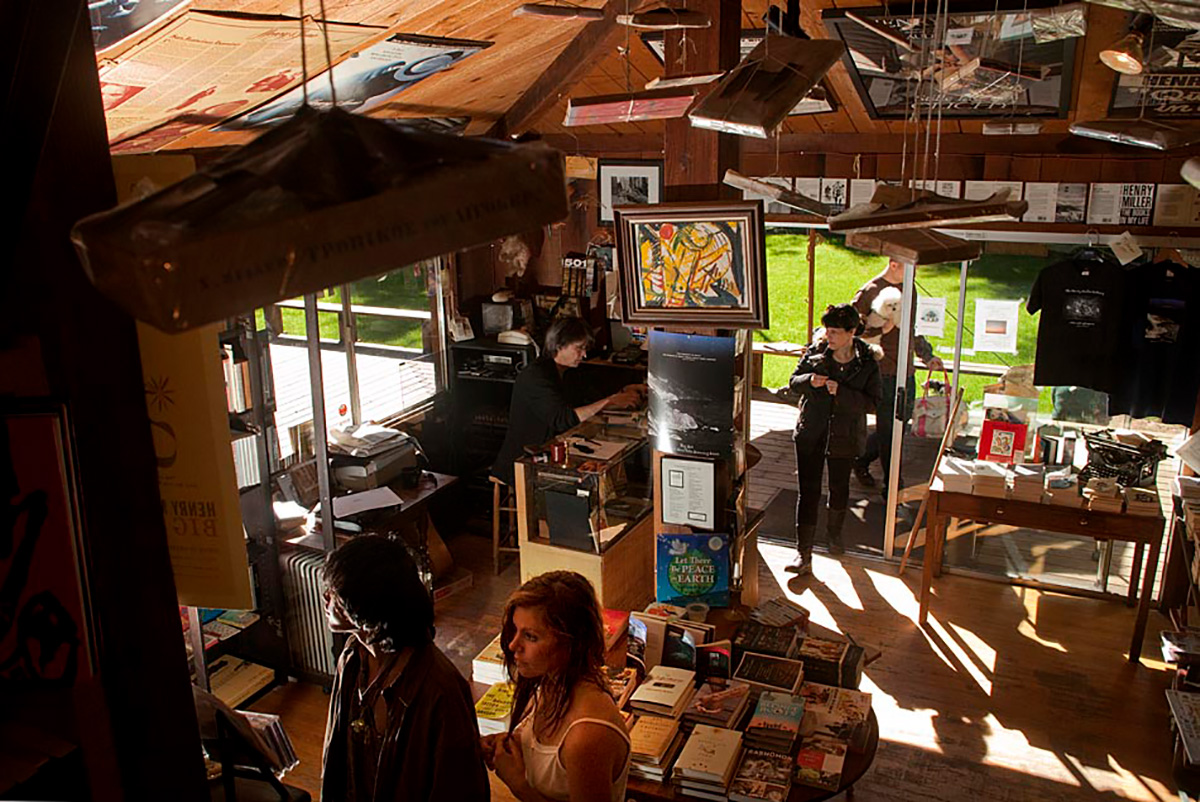 I dropped in on the Mangus Toren while he worked inside the Henry Miller Library. The books hanging from the ceiling are copies of Miller's books that have been translated into other languages.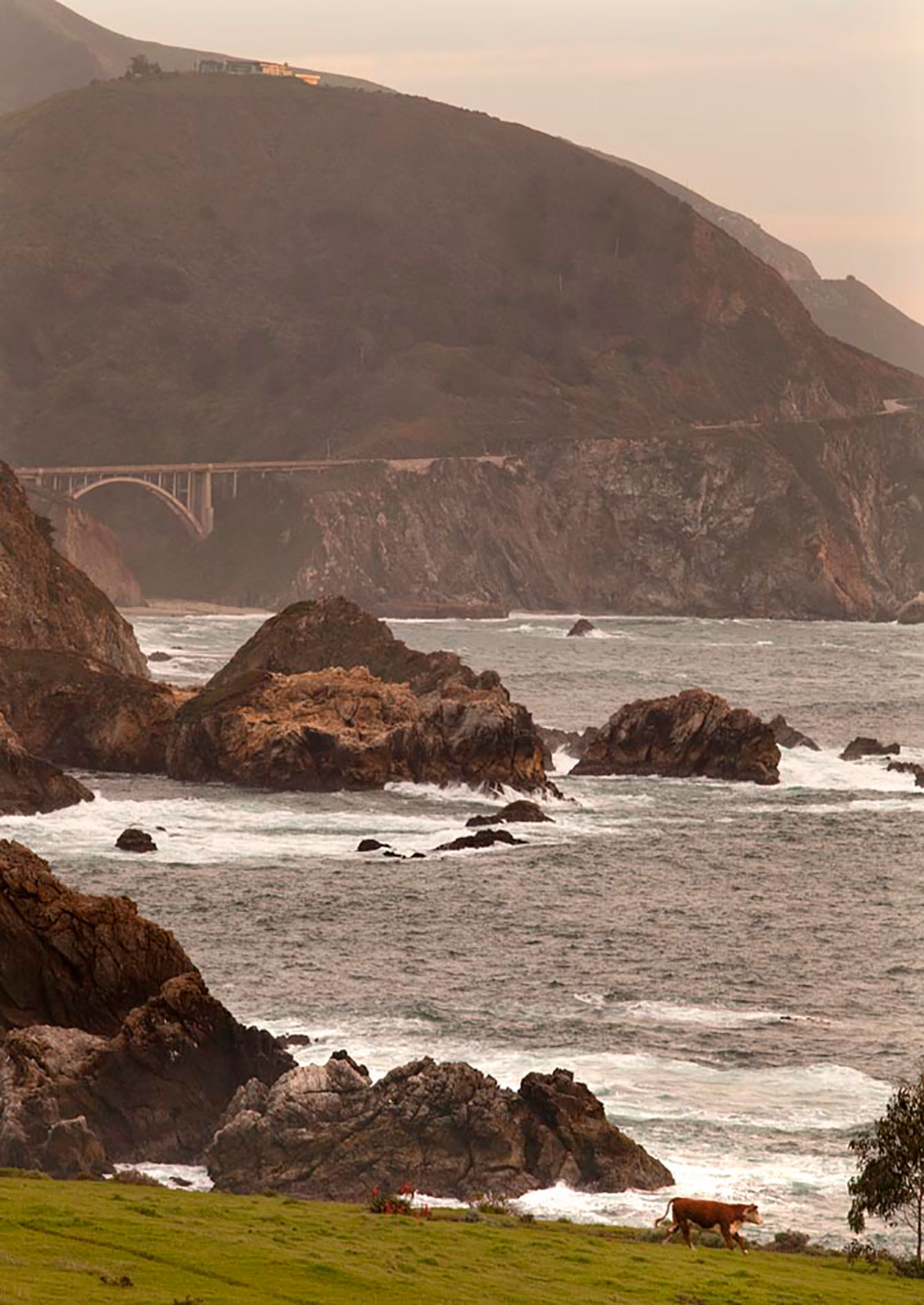 I stopped near the Rocky Creek Bridge and was lucky enough to catch a calf running to catch up with friends on the bluffs above the Pacific. What a magical place!